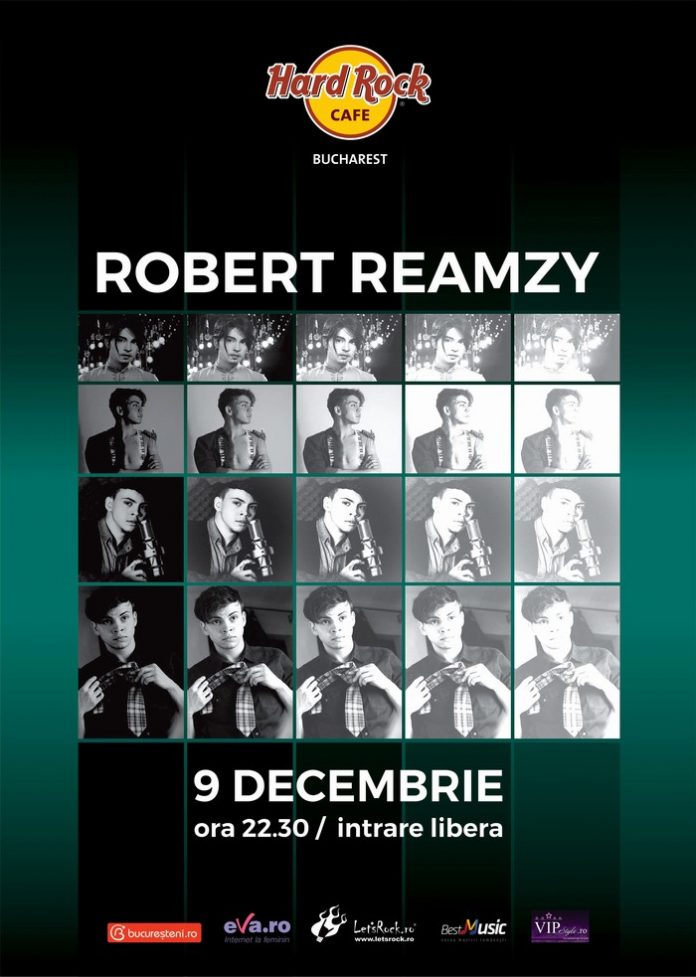 Pe 9 decembrie, de la ora 22.30, Robert Reamzy va urca, pentru prima dată, pe scena Hard Rock Cafe.
După ce a impresionat o țară întreagă și juriul de la Vocea României cu talentul său, Robert Reamzy și-a continuat cariera cu succes, câștigându-și fanii prin stilul său unic de interpretare a unora dintre cele mai celebre melodii.
Fie că sunt piese ale unor trupe legendare, cântăreți celebri sau soliste faimoase, toate melodiile sună într-un fel aparte atunci când sunt interpretate de Robert Reamzy.
Așa că vino să asculți un playlist care te va trece prin toate stilurile muzicale și nu te va lăsa să te plictisești nicio secundă. Michael Jackson (The Beatles) – Come Together; Rihanna – Man Down; Pharrel – Happy; Ed Sheeran – Shape of you; Rock Mafia – The Big Bang; Queen – Bohemian Rhapsody; Lady Gaga – I live for the Applause sau Hozier – Take Me to Church sunt doar câteva dintre hiturile pe care le poți auzi sâmbăta seara, în interpretarea lui Robert Reamzy si a trupei sale.
Intrarea la concert este liberă.