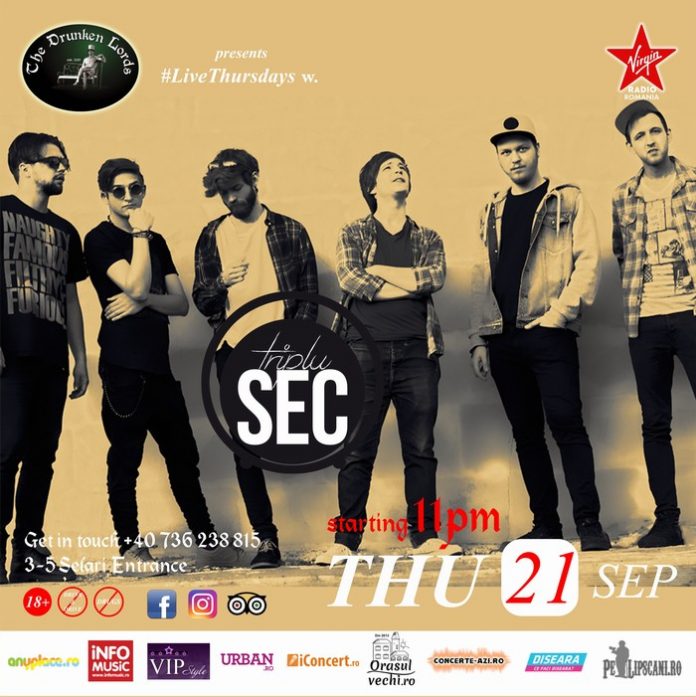 Joi, 21 septembrie, incepand cu orele 23:00, Triplu Sec revin pe scena Lorzilor si promit un concert spectaculos!
Triplu Sec, o gasca de tineri frumosi, talentati si cu experienta in ale muzicii live,
Mike – voce
Vlad – tobe
George – chitara bass
Tase – chitara
Fabi – clape
Vincentiu – Saxofon
http://www.triplusec.ro/
https://www.facebook.com/pg/TripluSecOfficial
Intrarea este libera, iar absentele sunt nemotivabile!
The Drunken Lords
Intrarea Șelari, Nr. 3-5
Rezervari: +40736 238 815
office@thedrunkenlords.ro
www.thedrunkenlords.ro
The Drunken Lords isi rezerva dreptul de a-si selecta clientii, conform capacitatii localului si a listei de rezervari.
Recomandam consumul moderat de alcool.
Acces +18
Powered by Virgin Radio Romania