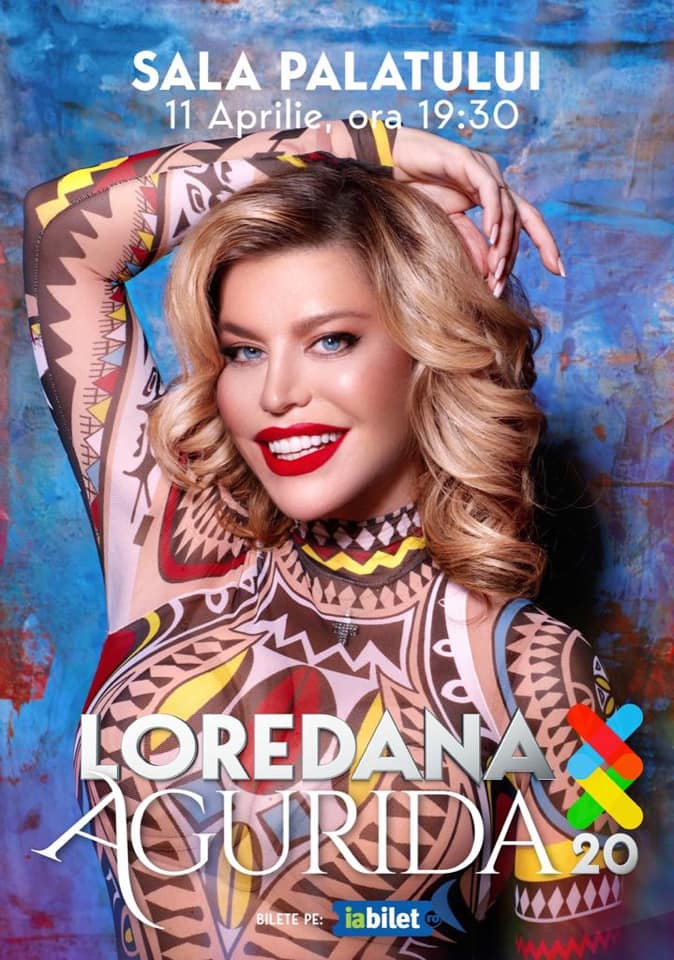 20 de ani de Agurida , 20 de ani de la aparitia albumului Agurida care a readus muzica populara romaneasca autentica in inimile tinerilor ascultatori si nu numai!
20 de ani de cand am creat #BandaAgurida!
Hai sa celebram impreuna printr-un show cum nu s-a mai vazut: AGURIDA❌❌
Pe 11 #APRILIE la #SalaPalatului din #Bucuresti!
Ia-ti biletul chiar acum in presale incepand de astazi pe https://www.iabilet.ro/bilete-loredana-agurida-20-50567/ doar pana la sfarsitul lui ianuarie!!
Ne vedem acolo ~ Loredana Groza
2O years of Agurida!
20 years since i released the album that brrought back the authentic romanian folk music right to the hearts of the young audience and not only.
Let's celebrate together Agurida ❌❌ with a show like you never seen before
On 11th April #SalaPalatului #Bucuresti
Get your ticket right now on presale iaBilet.ro only till the end of january
See you there ~ Loredana Groza