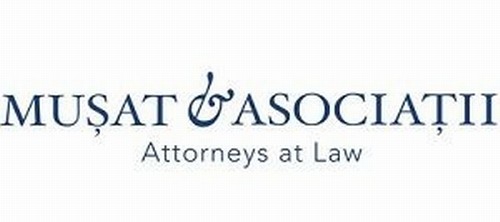 Musat & Asociatii's name stands for the highest level of expertise and commitment in assisting clients in business matters.
For over 27 years, Musat & Asociatii has acted for banks and other financial institutions, international businesses, venture capital funds, major Romanian public and private companies and government agencies.
We pride ourselves to have been working for many major US and EU corporations, investing or doing business in Romania, most of which are listed in Fortune 500.
Gheorghe Musat founded Musat & Asociatii in the early 1990s as one of the first law firms in Romania, after the fall of the communist regime.
Acting in an emerging market and having as clients French, German, Italian, U.K. or U.S. corporations looking for business opportunities, Musat & Asociatii became rapidly one of the investors' "first choice" for legal assistance in Romania.
High profile international companies such as Societe Generale, Rhone-Poulenc (currently Sanofi Avensis), Cement Francais, Renault, Bouygues, AT&T, American International Group (A.I.G.), SHELL and British Petroleum chose to work with Musat & Asociatiii ever since its founding in 1990.
The start of the privatizations era to strategic investors launched by the Romanian Government in 1995 provided the opportunity for Musat & Asociatii to enlarge its portfolio of foreign clients, which represents over 80% of the Firm's client base.
Musat & Asociatii has become one of the most respected names among law firms in Romania, positioning itself as a genuine leader. The firm has been at the forefront of the country's legal and business development, anticipating the evolving needs of its clients, thus acting as a pioneer in the field.
Musat & Asociatii provided ground breaking work, by launching new areas of practice and also being involved in the biggest transactions for the local market at that time.
Presently, the firm offers legal support in all areas of business law, including Mergers & Acquisitions / Privatisation, Litigation & Commercial Arbitrations, Banking & Finance, Energy & Natural Resources, IP & Competition, Corporate, Telecommunications & IT, Labour, Fiscal, Capital Markets, Real Estate, Environmental Law, PPP, Healthcare & Pharma, Insolvency & Restructuring, Shipping & Aviation, Insurance.
We pride ourselves with an impressive portfolio of mandates, always setting legal precedents and breaking new ground. This extensive experience in all areas of business law is put to the service of our clients.
We are recognized for our focus on constantly developing value added, tailor–made legal services, aimed at enabling our client's business progress in a legally sound environment.  No matter the project assigned by our clients, we will continue to operate in accordance with our business principles of quality, integrity and responsibility.
We are committed to use our long-lasting values and breadth of experience to deliver success for the upcoming 27 years and into the future.
Musat & Asociatii
Address: 43 Aviatorilor Boulevard,
1st District, Bucharest
Phone: +4021 202.59.00; +4031 423.29.00
Email: general@musat.ro
Website: www.musat.ro