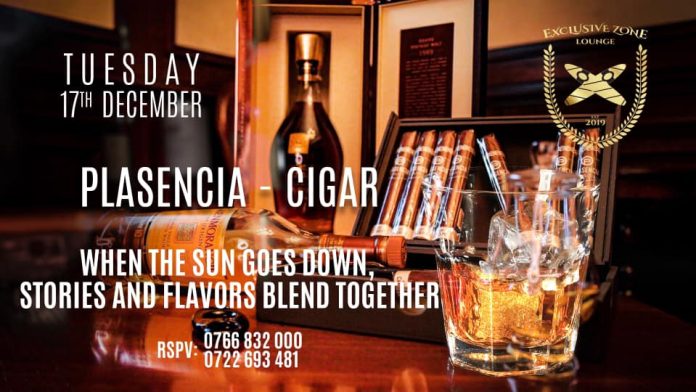 Ladies and gentlemen, prepare yourself for an unique cigar experience from the famous Spanish city, Plasencia.
It is said that when the sun goes down, stories and flavors blend together.
This is the reason why every Thursday has its own story, so let's make it unforgettable!
The night will be provided with exotic buffed combined with fine drinks only for you:
• Premier Barrel MacDuff Highland Single Malț
• Scotch Whisky
• Truda Fanny White Wine
• Corte Guala Valpolicella Red Wine
• Ripasso Superiore 2013
Shht! Did you hear it? We will also have a magical saxophone to create a misterious atmosphere and…a round of applause for our special guest, Rodrigo Medinna.
Thursday, 17 December 2019 , 19:00
Price: 250 RON
Exclusive Zone
Str. Paris 59A, București
Booking: 0766 832 000
0722 693 481
office@exclusivezone.ro