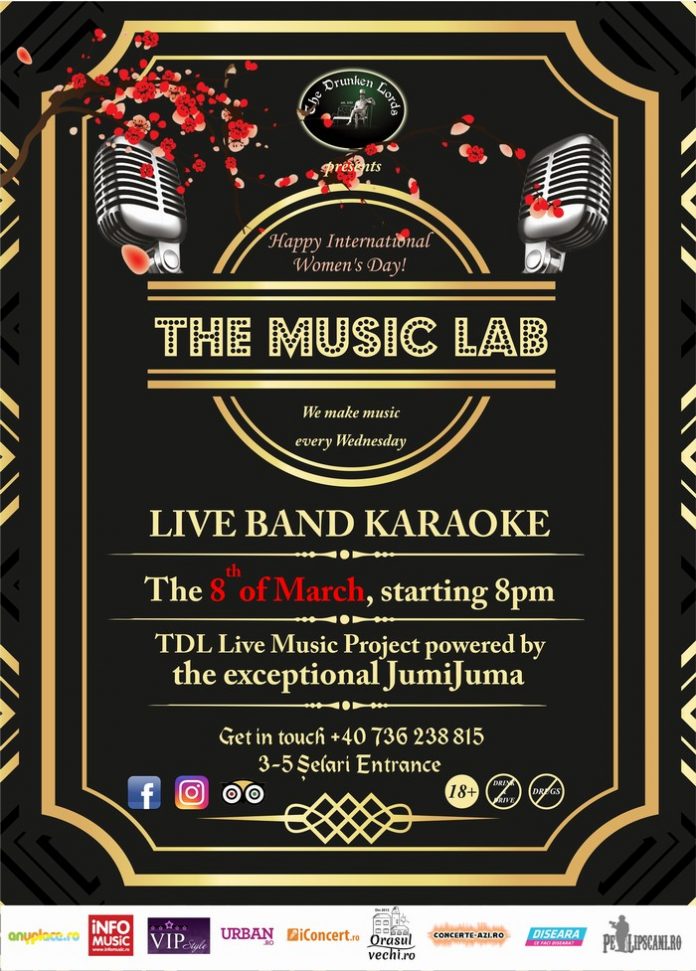 The Drunken Lords presents THE MUSIC LAB – 19th Edition – LIVE BAND KARAOKE TDL Project powered by the exceptional JumiJuma:
Raluca Dumitrescu – voice,
Teodora Calagiu Garofil – voice,
Cristi Bageac – keyboard,
Mircea Ungureanu – guitar,
Ioana Coman – bass guitar,
Andrei Costache – drums/percussions
We make music every Wednesday! Join us to see how we do it!
Wednesday the 8th of March 2017, starting 8pm
For reservations, please contact +40 736 238 815
The Drunken Lords reserves the right to select its clients, due to the capacity of the location and the reservation list.
Please Drink Responsibly
Access +18
The Drunken Lords
Intrarea Selari nr.3-5
Rezervari:0736238815
www.thedrunkenlords.ro