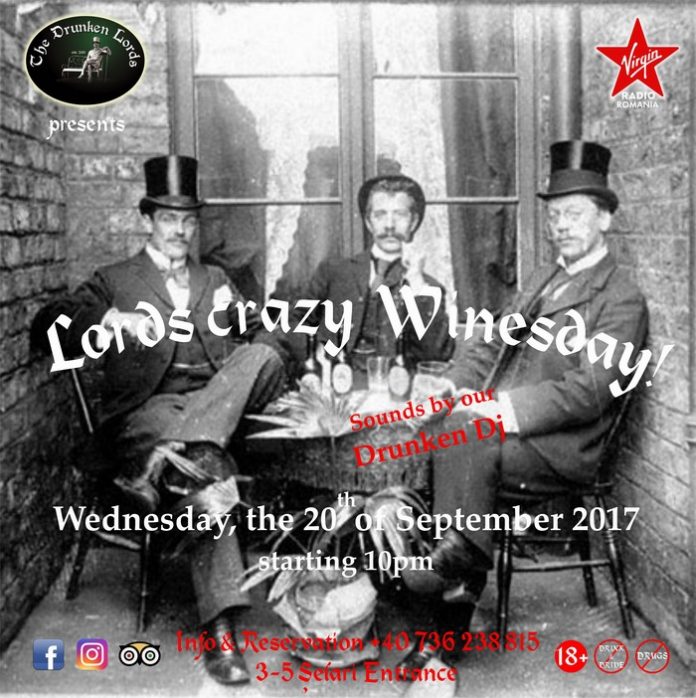 The Drunken Lords presents Lords Crazy Winesday!
This Wednesday, be a great guy & take her out for a bottle of wine!
Sounds by our Drunken Dj
Join us Wednesday the 20th of September, starting 10pm
For info & reservations, please contact +40 736 238 815
office@thedrunkenlords.ro
www.thedrunkenlords.ro
The Drunken Lords reserves the right to select its clients, due to the capacity of the location and the reservation list.
Please Drink Responsibly
Access +18
Powered by Virgin Radio Romania