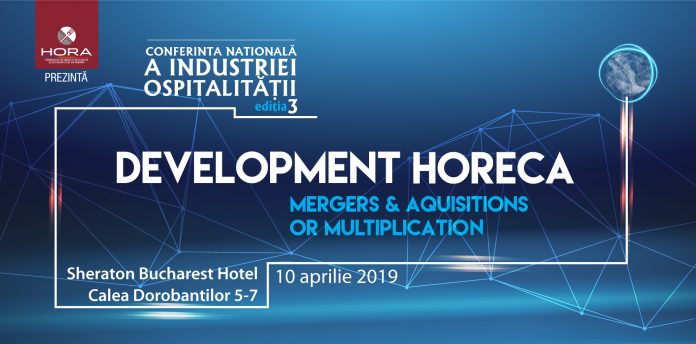 HORA prezintă Conferința Națională a Industriei Ospitalității – Ediția III
Sheraton Bucharest Hotel, Calea Dorobanti 5-7
DEVELOPMENT HORECA. MERGERS & AQUISITIONS OR MULTIPLICATION.
10 APRILIE 2019
08:30 Primirea invitatilor & cafea Julius Meinl cu aroma de ospitalitate
09:10 Opening speeches – Proiectele Asociatiei HORA si evolutia pietei in 2018, Dragos Petrescu Presedinte HORA
09:30 PANEL: Turism intern si Administratie. Provocari si realitati. Moderator: RAZVAN CRISAN, Co-Owner M60 Group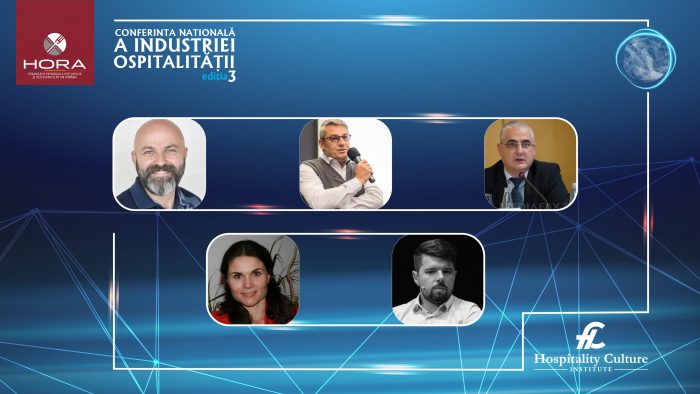 Cristian Popescu, Viceprimar sector 2

Ilie Bolojan, Primar General Municipiul Oradea

Daniel Mischie, CEO City Grill Grup
10:30 Coffee Break
10:45  Prezentare Paul Robert Blom, lector al Academiei Olandeze de Vin – Evolutia sectorului in ultimii 20 de ani
11:15  PANEL: Resursa umana, principala problema a sectorului in 2019. Moderator: CALIN ILE, Presedinte FIHR
Cristian Macedonschi, consilier local Brașov (FDGR)

Măriuca Talpeș, CEO Intuitext

Victor Stelian Fedorca – Presedinte al Autoritatii Nationale pentru Formarea Profesionala in Sistem Dual.

Anca Hociota – Scoala de arte si meserii – Camera de comert Romano-Germana

Zoe Dobre, HR Manager City Grill Grup
12:00 Coffee Break
12:00 Mircea Dinescu si Dragos Petrescu. Gastronomia, trecut, prezent si viitor.
12:45 Lunch
14:00 PANEL: Fiscalitatea, factor de stabilitate si dezvoltare. Moderator: ION BIRIS, Co-Owner BDG&LOFT
Doru Dudas, Director General in cadrul Ministerului de Finante

Alexandru Cristea – Tax Partner Tuca, Zbarcea si Asociatii

Călin Ionescu, COO Sphera Franchising Group
14:45 Coffee break
15:00 Raluca-Ana Timis, Category Developer & Shopper Insight Manager PepsiCo
15:30 Coffee break
15:45 PANEL: Developing HoReCa. Multiplicare sau M&A. Moderator: RAZVAN GHEORGHIU-TESTA, Partener Tuca, Zbarcea&Asociatii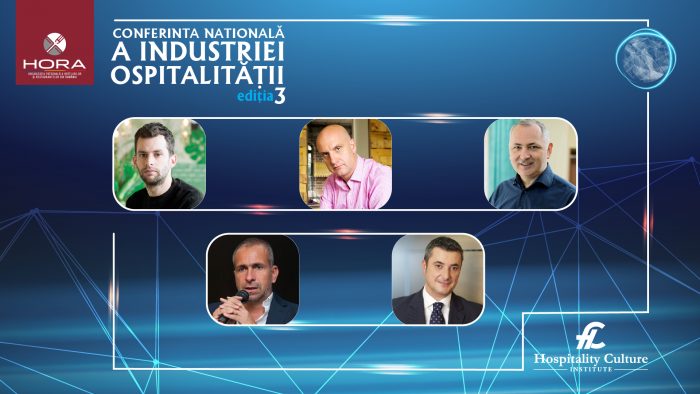 Sergiu Negut, Co-founder Fintech OS, Partener si Decan asociat al Maastricht School of Management Romania

Eugenia Vasiliu, Axxess Capital

Romulus Andrei, Director, Departamentul Finanțări Structurate

Dan Isai, CEO Salad BOX

Tinu Sebesanu, CEO Trend Hospitality
17:00 Prezentare Research Food Service National – Hospitality Culture Institute
17:30 End of the Day
20:30 PRIVATE PARTY by Fratelli
Cei mai importanți speakeri interni și internaționali se strâng in cadrul celui mai mare eveniment al anului din industria HoReCa.